'AUSTIN CITY STREAMS' TO SHOWCASE VOICES OF CLASSIC SOUL
~ former lead singers of Temptations, Platters, Drifters and Four Tops come together to help Texans with online benefit concert ~
Voices of Classic Soul featuring Joe Coleman, former lead singer of 'The Platters', Joe Blunt, former lead singer of
'The Drifters' and Theo Peoples, the only singer in Motown music history to serve as the lead singer of both 'The Temptations' and 'The Four Tops,' will headline the first ever Austin City Streams event produced by Stageit.com. The online streaming concert series benefits Texas music, hospitality and service industry workers suffering severe financial hardship in the aftermath of the recent ice storms and the ongoing pandemic in conjunction with Banding Together ATX.  The Voices of Classic Soul performance is Thursday March 18th at 8pm ET. Advance tickets are available at :
https://www.stageit.com/voices_of_classic_soul_fmrly_of_the_temptations_the_platters_the_drifters_and_the_four_tops/austin_city_streams/95716
The one of a kind musical experience will showcase some of the biggest hits of all time from each of the Voices Of Classic Soul's respective legendary groups, whose hits include timeless classics like  "My Girl," "The Way You Do The Things You Do," "The Great Pretender," "Only You," " Baby, I Need Your Loving", "Ain't No Woman (Like The One I Got)", "Under The Boardwalk," "On Broadway," "Save The Last Dance For Me" and more.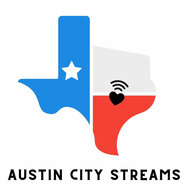 The week-long Austin City Streams series Tuesday, March 16 to Sunday, March 21 will benefit Banding Together ATX, an emergency relief grant program established by the Red River Cultural District in Spring of 2020 to support the live music, hospitality, and service industries that have greatly suffered due to the pandemic and then widespread winter power outages resulting in closures of live music venues and the cancellation of concerts, festivals and events including major economic driver SXSW.
To view the full Austin City Streams schedule and purchase tickets visit StageIt.com/AustinCityStreams.  For more information on Voices of Classic Soul, please visit  www.voicesofclassicsoul.com or email us at info@allenmediastrategies.com.